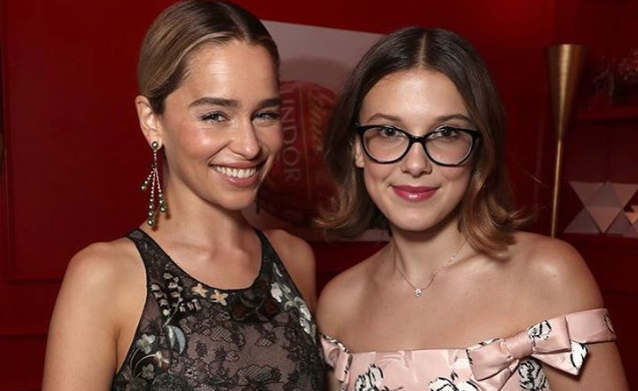 Scopriamo i look degli Emmy Awards 2018
Da Milo Ventimiglia ad Emilia Clarke, da Millie Bobby Brown a Darren Criss, le star hanno sfilato sul carpet degli Emmy Awards, la serata più importante per la televisione.
Sono stati degli Emmy all'insegna della sorprese. Una su tutte, la vittoria di Game of Thrones come miglior drama. The Marvelous Mrs. Maisel è stata in assoluto la serie della serata, mentre The Americans e The Crown si sono comportati bene.
Delude The Handmaid's Tale, che lo scorso anno – invece – aveva fatto incetta di premi.
Sono nate nel web alcune polemiche per la vittoria di Game of Thrones, che esce da una stagione molto vista, ma secondo alcuni deludente sotto determinati punti di vista. Lo show, comunque, resta ambizioso sia a livello tecnico che di storytelling… anche per l'academy.
La serata è stata dunque ricca di sorprese e di scelte inaspettate. Le star hanno avuto anche modo di promuovere i loro show. Molte delle serie nominate, infatti, torneranno per una nuova stagione. Game of Thrones terminerà nel 2019 con il suo capitolo finale, The Marvelous Mrs. Maisel tornerà presto con una seconda stagione, mentre American Crime Story tornerà prossimamente con la terza.
Scopriamo insieme i look della serata e diteci cosa ne pensate.
Cosa ne pensate dei look degli Emmy Awards 2018?