San Diego Comic-Con 2018: trailer, news e nuove immagini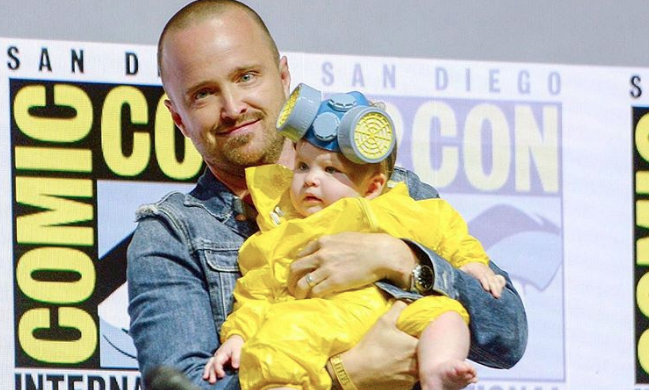 Il secondo giorno del San Diego Comic Con 2018 procede, con molte notizie in arrivo dalla giornata di ieri, con nuovi trailer e nuovi annunci.
Ma andiamo a vedere nel dettaglio.
San Diego Comic-Con – le notizie più importanti
È stato annunciato il titolo dell'ottava stagione di American Horrror Story, sarà American Horror Story: Apocalypse. Per tutti i dettagli cliccate qui.
Sono arrivate le prime reazioni – molto positive – al reboot di Streghe, per scoprire nel dettagli le news cliccate qui.
È uscito il primo trailer di Nightfylers, la nuova serie TV basata su un romanzo di George R.R. Martin ( trovate qui con tutte le informazioni)
È stata annunciata la data di partenza di A Discovery of Witches, la nuova serie tv su streghe e vampiri (trovate qui i dettagli).
San Diego Comic-Con 2018 – Le novità
Ha debuttato il trailer della nuova serie di Doctor Who.
The Universe is Calling.
First look at brand new Doctor Who. #DoctorWho pic.twitter.com/zvkt7oAPVX

— #DoctorWho @ SDCC (@DoctorWho_BBCA) 19 luglio 2018
È stato annunciato il ritorno di Iron Fist: la seconda stagione debutterà venerdì 7 settembre su Netflix:
Durante il panel della reunion di Breaking Bad è successo questo:
C'è stata una mini-reunion di The Vampire Diaries. Paul Wesley è al San Diego Comic- Con per presentare Tell Me A Story, la nuova serie di Kevin Williamson.
La serie sarà una versione dark e thriller delle favole. È stata già ordinata una stagione completa e la trama si baserà su classiche storie per bambini come Cappuccetto Rosso e i Tre Porcellini, ma gli darà un twist moderno. Sarà ambientata nelle strade di New York. Paul Wesley interpreterà uno spacciatore di droga, un ladro che ha lui stesso dei problemi con la dipendenza. Williamson sarà il creatore dello show e fungerà anche da produttore esecutivo.
Passing of the red balloon…@ITMovieOfficial 📸 shaunwatson pic.twitter.com/9fAJRHr5a5

— Jessica Chastain (@jes_chastain) 18 luglio 2018
Sono state mostrate le prime immagini di IT-Capitolo 2 che sarà molto più spaventoso del primo. È stata fatta vedere una scena in cui i Loser – da adulti – sono al ristorante cinese e Richie, scherzando, dice: "allora, di che cosa parliamo?"