Stan Lee: ecco i tributi di Chris Evans, Tom Hardy, Evangeline Lilly e gli altri eroi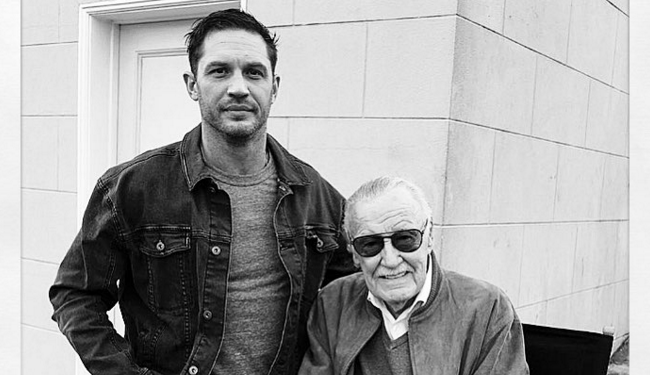 Stan Lee, il padre di molti personaggi Marvel, si è spento ieri a 95 anni. La risposta sui social è stata di commozione e lutto. Lee è stato sicuramente un precursore dei suoi tempi e senza di lui molti personaggi, tra cui Spider-Man e Iron Man, non sarebbero qui.
È proprio a Lee che si deve dunque la costruzione del Marvel Cinematic Universe e sono stati molti protagonisti del MCU (e non) ad aver scritto un tributo o ad aver pubblicato semplicemente una foto con la leggenda dei fumetti. Sicuramente ci mancheranno i suoi cammei.
There will never be another Stan Lee. For decades he provided both young and old with adventure, escape, comfort, confidence, inspiration, strength, friendship and joy. He exuded love and kindness and will leave an indelible mark on so, so, so many lives. Excelsior!!

— Chris Evans (@ChrisEvans) 12 novembre 2018
"Non ci sarà mai un altro Stan Lee. Per decenni ha donato ai giovani e ai più anziani avventura, una fuga, conforto, sicurezza, ispirazione, forza, amicizia e gioia."
"Grazie per le incredibili avventure che abbiamo vissuto grazie alle tue storie"
"Grazie leggenda, ci mancherai"
"Quanti di noi devono tutto a quest'uomo… nessuno più di me" ha scritto Tom Holland.
"Stan… più di un maestro nelle storie, mi sei sempre sembrato un maestro nel vivere"
"Devo tutto a te"
Mark Ruffalo ha rimarcato quanto sia stato un giorno incredibilmente triste.
Anche Kevin Feige, responsabile del MCU, ha voluto ricordare Stan:
No one has had more of an impact on my career and everything we do at Marvel Studios than Stan Lee. Stan leaves an extraordinary legacy that will outlive us all. Our thoughts are with his daughter, his family, and his millions of fans. #ThankYouStan #Excelsior!

— Kevin Feige (@Kevfeige) 12 novembre 2018