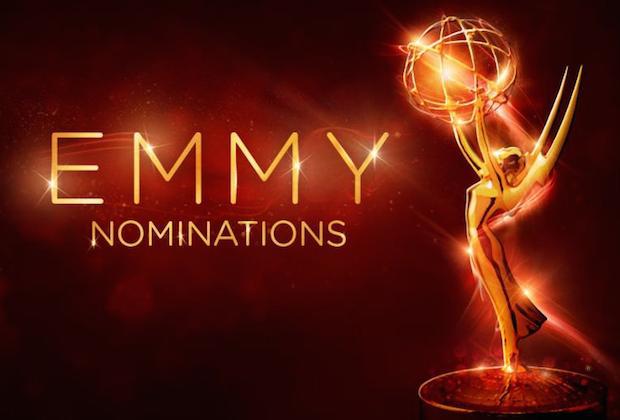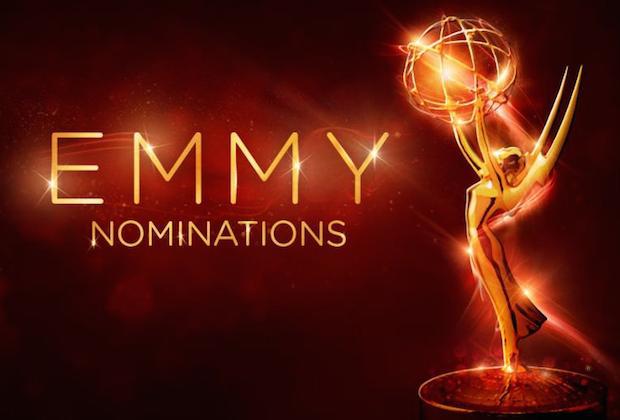 Ieri sono state annunciate le nomination agli Emmy Awards, gli oscar della tv, che premiano il meglio del piccolo schermo. Non ci sono state grosse sorprese, forse per questo sono un tantino amareggiato, ma andiamo step by step analizzando le categorie principali.
OUTSTANDING DRAMA
The Americans
Better Call Saul
Downton Abbey
Game of Thrones
Homeland
House of Cards
Mr Robot
Forse la categoria "drama" è l'unica che mi dà davvero un po' di pace. Non ci sono state nomination immeritate e anzi sono felice per "The Americans," che finalmente ottiene un po' di riconoscimento alla sua quarta stagione.
LEAD ACTOR IN A DRAMA
Kyle Chandler, Bloodlines
Rami Malek, Mr Robot
Bob Odenkirk, Better Call Saul
Matthew Rhys, The Americans
Liev Schreiber, Ray Donovan
Kevin Spacey, House of Cards
Una bella battaglia, in cui per me – quest'anno – spiccano Kyle Chandler e Rami Malek.
Deluso per la mancata nomination di Freddie Highmore per Bates Motel.
LEAD ACTRESS IN A DRAMA
Claire Danes, Homeland
Viola Davis, How to Get Away With Murder
Taraji P Henson, Empire
Tatiana Maslany, Orphan Black
Keri Russell, The Americans
Robin Wright, House of Cards
Keri Russell, che finalmente è stata nominata, dovrebbe portare a casa il premio, nonostante la competizione sia incredibile.
Sono enormemente amareggiato per l'esclusione di Vera Farmiga, protagonista di Bates Motel. Quest'anno la sua performance nella serie è stata incredibile, specialmente nel season finale. E chi guarda lo show, capirà perché.
Eva Green e in generale Penny Dreadful non hanno ottenuto niente. Un vero peccato.
SUPPORTING ACTRESS IN A DRAMA
Maggie Smith, Downton Abbey
Lena Headey, Game of Thrones
Emilia Clarke, Game of Thrones
Maisie Williams, Game of Thrones
Maura Tierney, The Affair
Constance Zimmer, UnREAL
Tanto Game of Thrones. Io avrei preferito Sophie a Maisie, quest'anno la prima ha avuto un arco narrativo molto più importante e la sua performance è stata superiore. Shiri Appelby meritava un po' di riconoscimento per UnREAL.
SUPPORTING ACTOR IN A DRAMA
Jonathan Banks, Better Call Saul
Ben Mendelsohn, Bloodline
Peter Dinklage, Game of Thrones
Kit Harington, Game of Thrones
Michael Kelly, House of Cards
Jon Voight, Ray Donovan
Qualcuno ha storto il naso per la nomination di Kit Harington. Beh, questa stagione è stata sua (di Game of Thrones).
OUTSTANDING COMEDY
black-ish
Master of None
Modern Family
Silicon Valley
Transparent
Unbreakable Kimmy Schmidt
Veep
Felicissimo per Unbreakable Kimmy Schmidt – e abbastanza per le altre nomination. Crazy Ex Girlfriend è un grande assente.
LEAD ACTRESS IN A COMEDY
Ellie Kemper, Unbreakable Kimmy Schmidt
Julia Louis-Dreyfus, Veep
Laurie Metcalfe, Getting On
Tracee Ellis Ross, black-ish
Amy Schumer, Inside Amy Schumer
Lily Tomlin, Grace and Frankie
Rachel Bloom è stata derubata.
LEAD ACTOR IN A COMEDY
Anthony Anderson, black-ish
Aziz Ansari, Masters of None
Will Forte, The Last Man on Earth
William H Macy, Shameless
Thomas Middleditch, Silicon Valley
Jeffrey Tambor, Transparent
William H Macy è un grandissimo attore, ma mi chiedo perché – ad esempio – Emmy Rossum venga sempre snobbata.
LIMITED SERIES
American Crime
Fargo
The Night Manager
The People v. OJ Simpson
Roots
Contentissimo per le nomination ad American Crime e Fargo, due gioielli della passata stagione.
LEAD ACTRESS IN A LIMITED SERIES OR MOVIE
Kirsten Dunst, Fargo
Felicity Huffman, American Crime
Audra McDonald, Billie Holiday: Lady Day at Emerson's Bar & Grill
Sarah Paulson, The People V OJ Simpson
Lili Taylor, American Crime
Kerry Washington, Confirmation
Kirsten Dunst dovrebbe portare a casa il premio.
LEAD ACTOR IN A LIMITED SERIES OR MOVIE
Bryan Cranston, All The Way
Benedict Cumberbatch, Sherlock: The Abominable Bride
Idris Elba, Luther
Cuba Gooding Jr, The People V OJ Simpson
Tom Hiddleston, The Night Manager
Courtney B. Vance, The People V OJ Simpson
Molto dispiaciuto per le mancate nomination dei giovani di American Crime, che hanno letteralmente sorretto la seconda stagione è sono stati il cuore della serie, parlo di Connor Jessup e Joe Pollari.