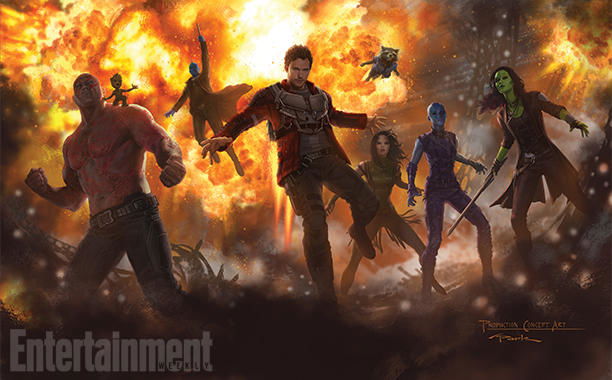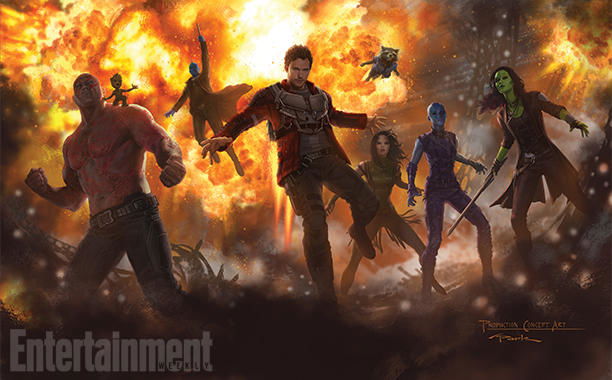 Primo concept art per Guardians of the Galaxy Vol. 2, il sequel del successo Marvel con Chris Pratt. Nell'immagine possiamo vedere: Drax, Groot, Yondu, Star-Lord, Rocket, Nebula, e Gamora ed un nuovo personaggio.
Un'aliena di nome Mantis, interpretata dall'attrice Pom Klementieff. "Non ha mai sperimentato le interazioni sociali," dice il produttore esecutivo Jonathan Schwartz. "Tutto ciò che sa sulle persone lo impara dai Guardiani della Galassia".
Mantis potrebbe non essere l'unico nuovo personaggio del sequel del film Marvel.